In this episode we listen to a story of a pilot's decision while flying his crippled aerobatic aircraft, in whether to jump out or attempt to land it.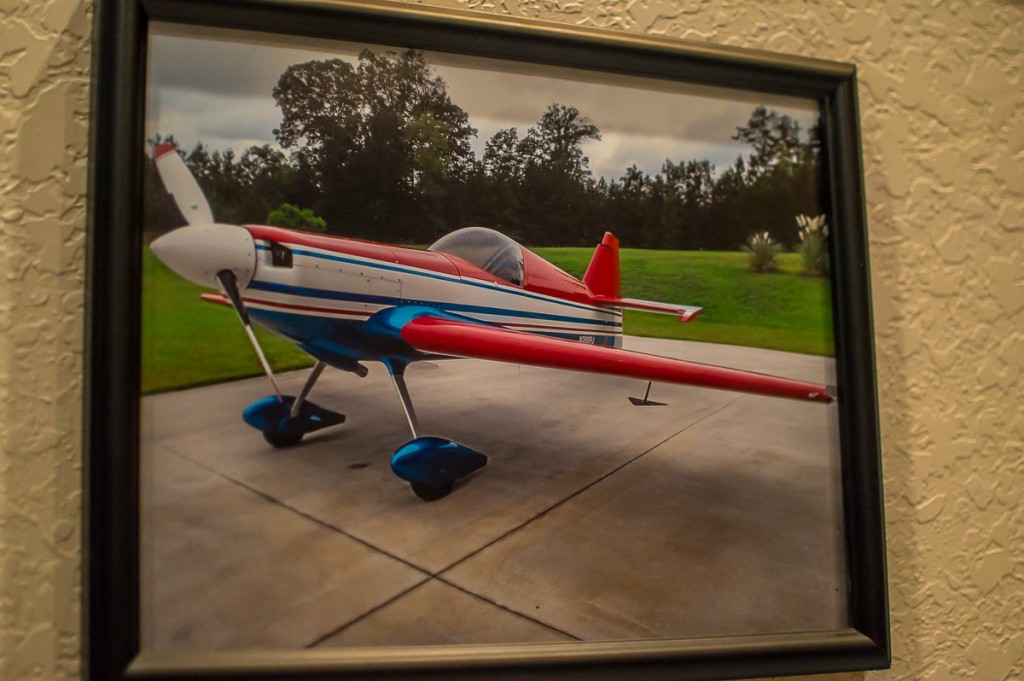 The Giles G-200, which was the plane flow in the story, was a home built aerobatics aircraft produced by AkroTech Aviation. With its low wing, composite fuselage and wings and bubble canopy, many pilots used the G-200 for training and aerobatics championships. The one above was painted red, white, and blue because it was primarily flown when representing the USA in championships, and was shared amongst the members of the USA team.
You can see Mark's USA Advanced National Aerobatics Championship Trophy in the background. Here is a snippet taken from the bio on Mark's Website:
The past seven years being involved in the world of Aerobatics has been the most exciting fulfilling and challenging experience of my life thus far. Even though I have only been sitting in the seat for less than a decade, the natural draw to fly inverted started as a small boy living in South Africa. I owe the introduction to the world of aviation to my late Dad. I remember as a preschooler helping my Dad with his radio controlled Airplanes, going to fly them on the weekends and inevitably fixing them during the week. It was several years later that I attended my first air show and I know that the look my Dad saw in my eyes after watching a Sukhoi Solo followed by a formation Pitts routine was going to be talked about for years to come.
You can continue reading here. Below is a video of Mark flying the Giles 200 mentioned in the story:
Here's a good video of the Tiger Airshow Team that Mark flies with: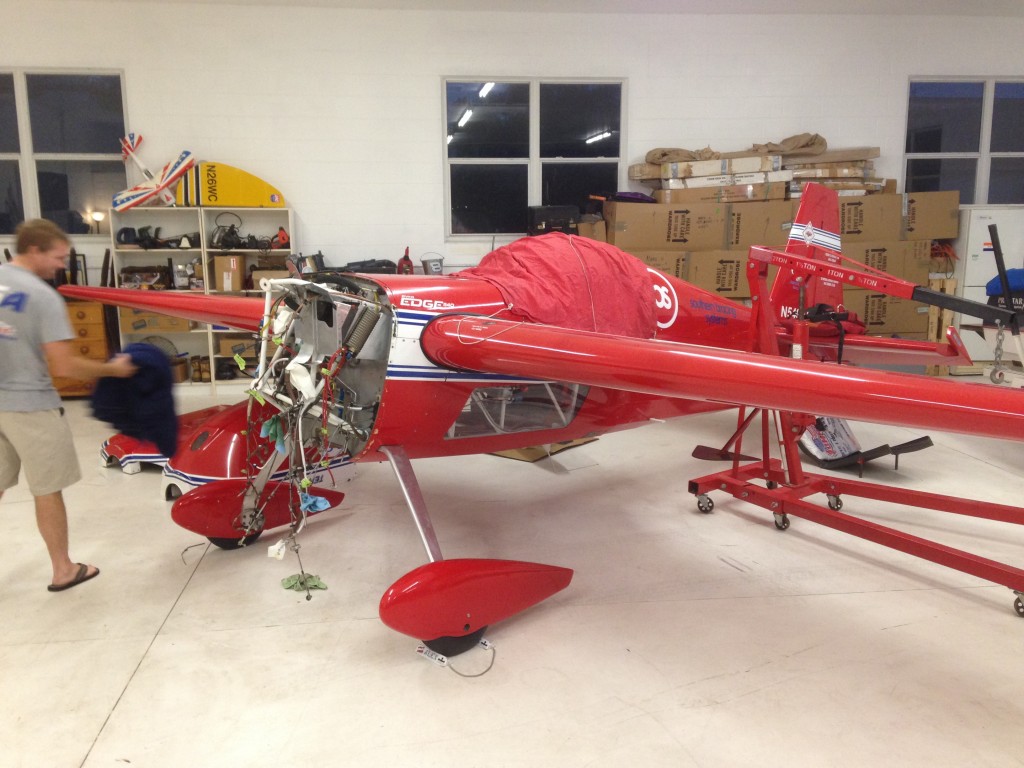 Marks personal plane is an Edge 540. In the picture above, the engine is removed because it was time for its annual inspection, and he had to send it in for a repair. This is the plane that MArk is practicing in for his Unlimited Aerobatics competitions. Below is a video of Mark flying his Edge 540.