This time we hear how a hang-glider flying club designs and builds a ultralight tow plane and we'll hear some interesting stories that came with developing it.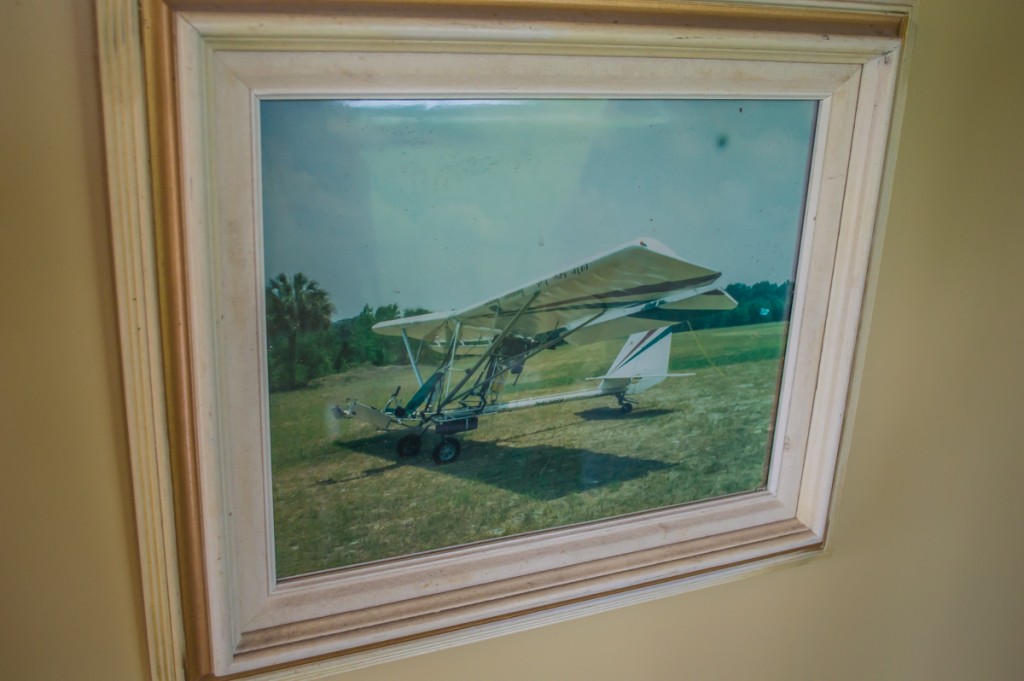 Above is an image of one of the original hang glider tugs, you can see how big its flaperons are on the wings. Other than that the plane is just a simple ultralite with a tow release. Below is an image of a later design that has 2 seats, which would have been helpful when our storyteller was learning how to fly.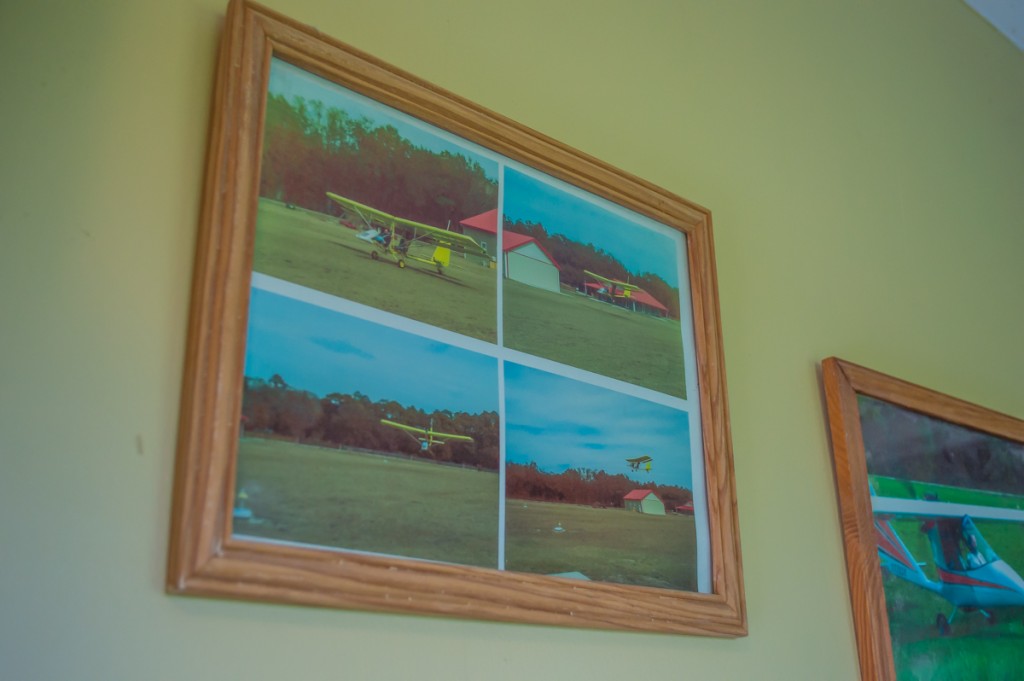 Steve has a lot of airplanes, this one caught my eye hanging from the ceiling. Its an ultralight glider that he flies occasionally, but it looks really cool in his hangar, almost like a museum.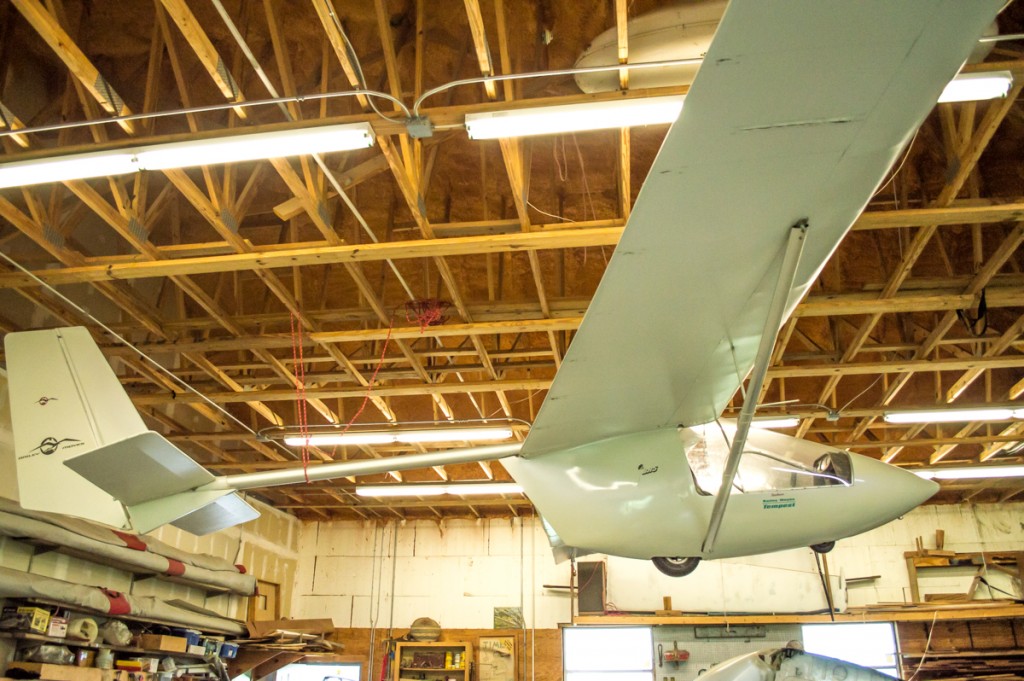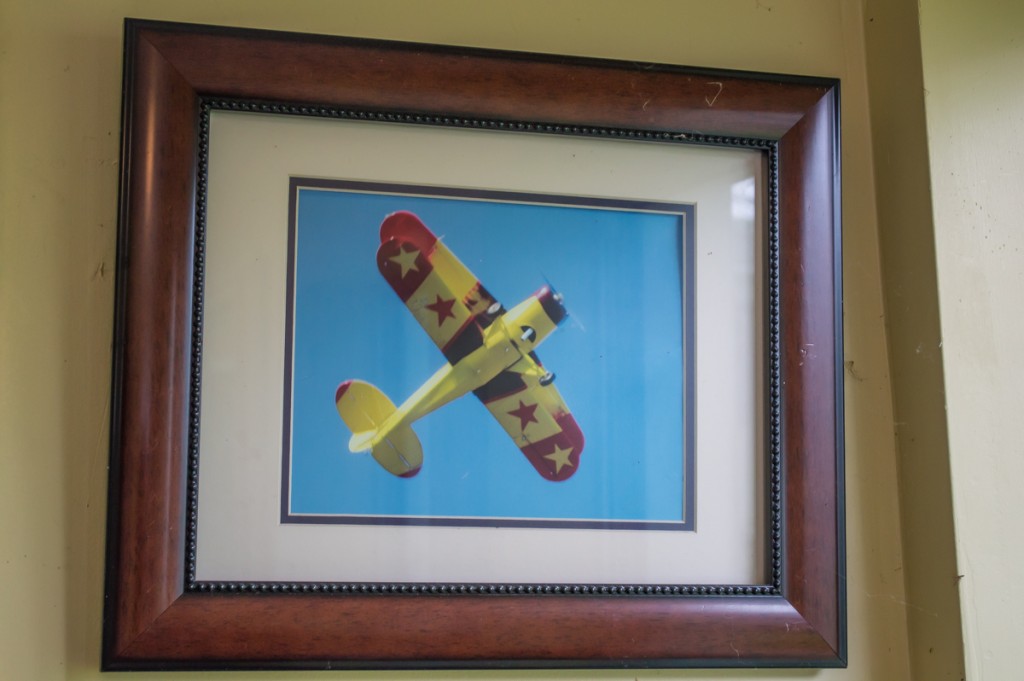 Steve also has a Skybolt biplane that he built. When I took the picture below he was making a few repairs on it, but steve says it's one of his favorite planes to fly.