This time we hear a story from a retired NAVY aviation maintenance officer, and how he started his own business relocating historic airplanes such as, his favorite, a couple B-17's.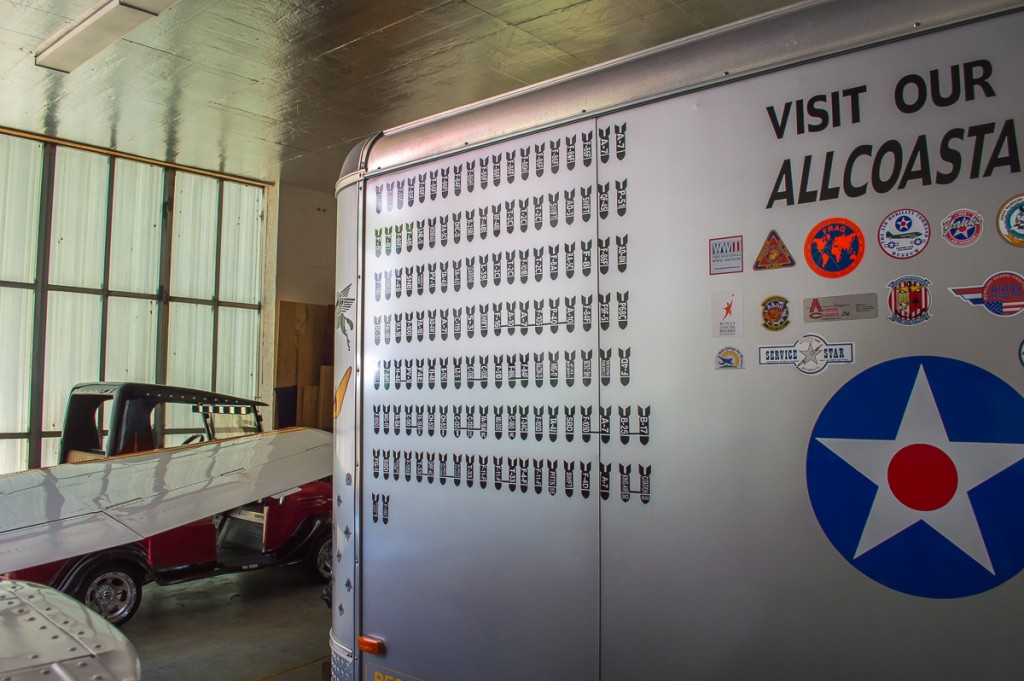 Above is an image of All Coast's trailer which they uses as a mobile parts bank for any replacements they need while on the job site, and they also fill the trailer with any tools and other small equipment they need as well. You can also see the bomb stickers on the side of the trailer, one for each of the planes the crew moved.
Below are some images from the end of one of the two B-17 moves, this one was to the Mighty Eighth Air Force Museum in Pooler Georgia.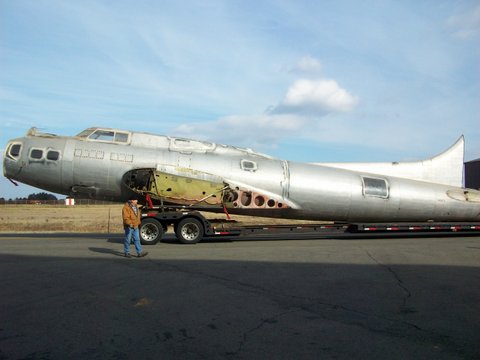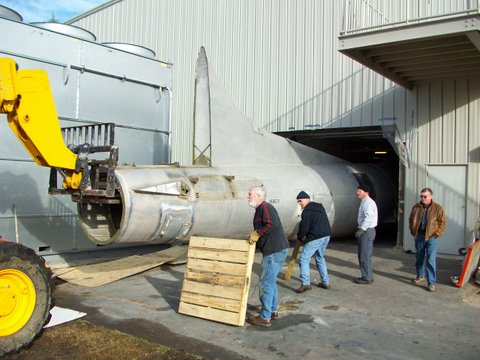 They needed to fit the fuselage through a service entry way only 10 feet tall. So a part of the rudder section was removed and then later reattached to accommodate the passage.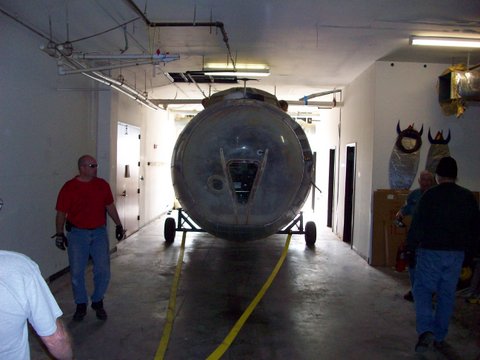 The fixture used to hold the fuselage during transport doubled as a "low to the ground" cart that was crucial for the whole body to fit through the passageway. Once in, the crew used our storytellers truck to pull the fuselage through.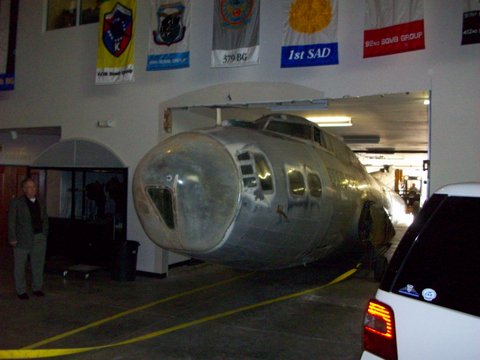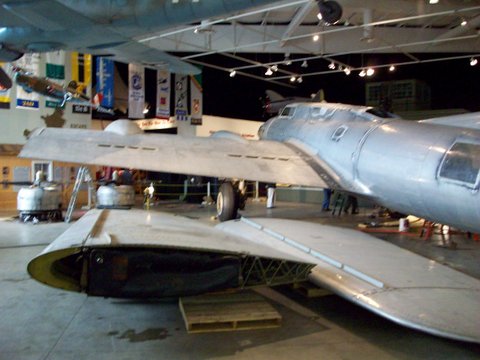 Once all the component part of the plane were inside the museum, the crew re-riveted the plane back together and prepped it for the museum to restore it.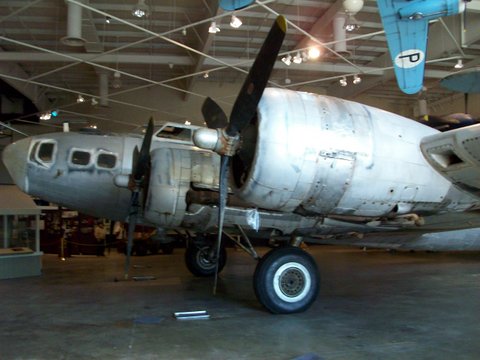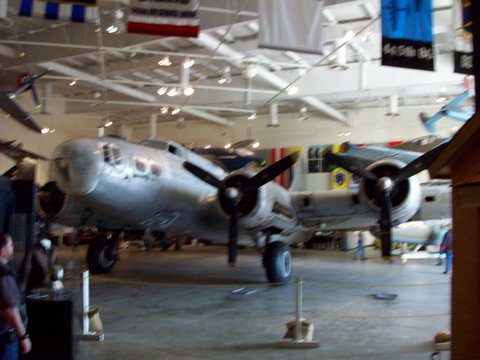 Above is the install that All Coast Aircraft Recovery did for the WWII Museum in New Orleans
The wall Chuck is standing in front of is in the office of his hangar, and it's one of a few that he hangs pictures of his crew on moves. Every picture is also dated and has information about each move.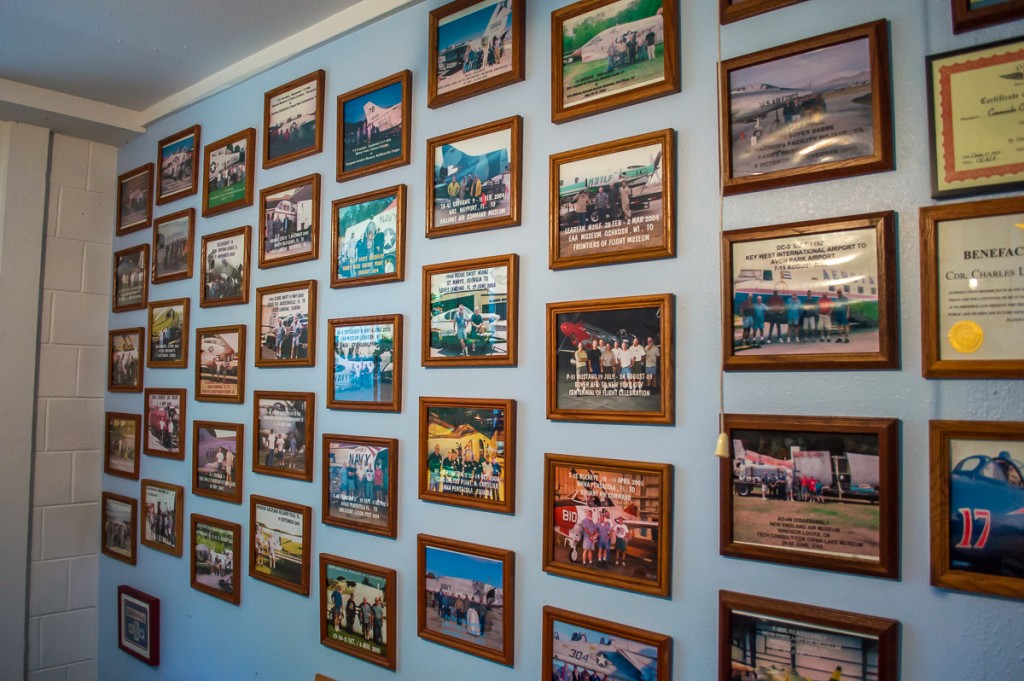 You can learn more about All Coast Aircraft Recovery by going to their website: allcoastaircraftrecovery.com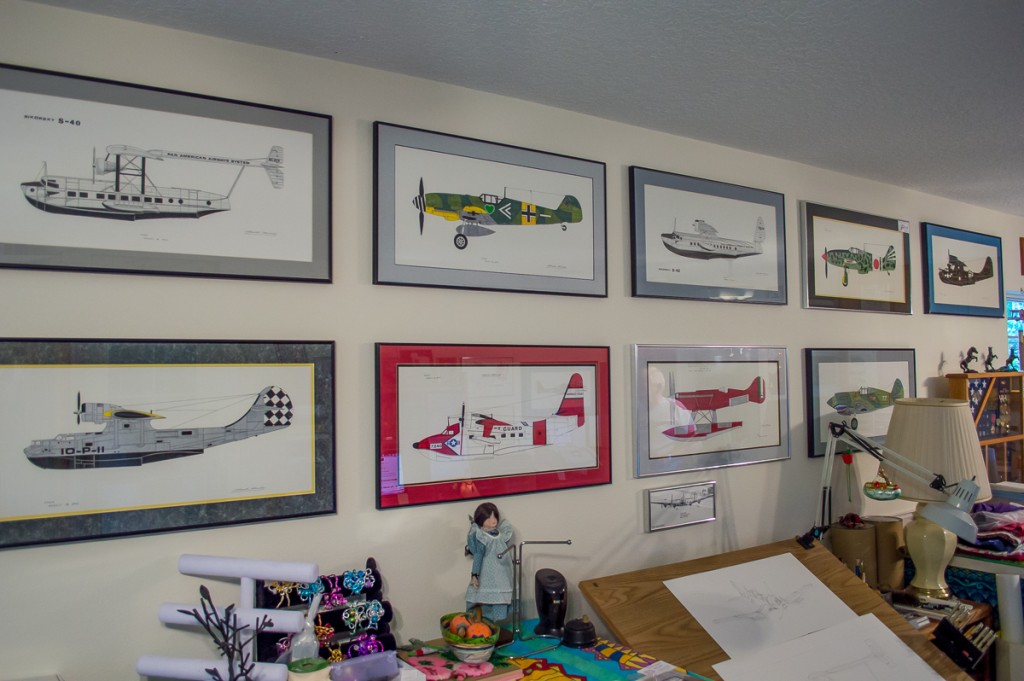 Chuck also enjoys making incredible scale and accurate drawings of his favorite aircrafts. He draws them on the drafting table you can see in the bottom right corner of the picture.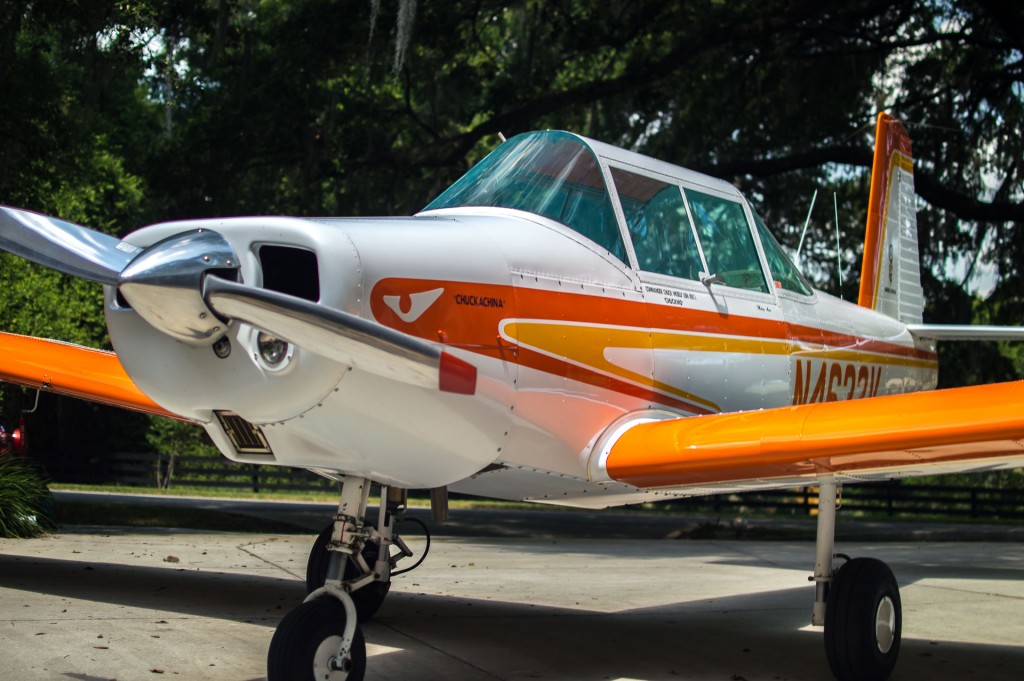 Above is a picture of Chuck's 1977 Varga Kachina that he was kind enough to take me for a flight in!